Why Use a Self Storage Facility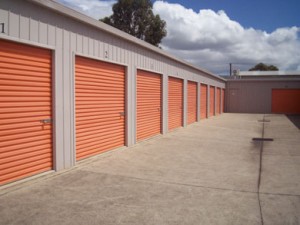 Having a storage unit at Dandridge Self Storage can be a very good idea located near I-40W at Exit 417, especially when you take into account how there are so many things that many people tend to purchase from time to time. You can store just about anything you want in a storage unit, and in doing so you're making sure that you are able to keep the items in your possession without having to get your living residence cluttered up. If your house is full of stuff that you needed when you got it, but no longer need to have immediate access to, then a storage unit may work for you.   With a self storage unit all these things can be handled appropriately and be taken care of without any problems.
However, there are some things that are not allowed in a self storage unit. This includes:
Any kind of food that might be attractive to vermin
Latex paint due to temperature changes
Leather furniture because of the change in heat
Certain types of wood depending on the country and/or climate condition of the self storage area
Flammable materials of any kind
Getting Started
Before you get started, make sure that you have plenty of boxes. Most likely you're going to have to store everything you keep at Dandridge self storage in large boxes. With the exception of a few huge items that can't possibly fix inside a box such as a couch or a piano., medium to large sized moving boxes are going to be very important to own and collect. Try to gain these boxes through various avenues such as an online store, the local Post Office, or even finding family and friends willing to depart with their extra boxes. Do whatever you can to find the biggest type of boxes as well.  However remember, when large boxes are full they are heavy.  The bigger the boxes, the more items you can put in them which makes having to move every single individual box a lot easier in the long haul.
Length of Time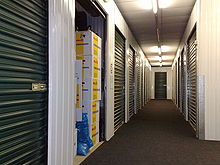 It's also important to know how long you'll be using your unit at Dandridge Self Storage. Is it only for a temporary amount of time, or do you picture yourself owning the unit for many years to come? Try to have an exit plan made available should there ever come a time where you have to remove everything from a storage unit. There have been reports of some storage unit owners completely forgetting about their storage until not even realizing that the payments they were spending on rent were not worth keeping their very old possessions.
Keep Your Inventory at a Manageable Amount
Storage units are great for holding a ton of things that you need to have put away, but there are still limits to just how many things you can put in Dandridge self storage for example.  You may want to consider a way to reduce the amount of items that you have to put into your storage unit. Try setting up a garage sale or open up a spot in a flea market and sell off as many of your items as you want that you know you no longer require. The extra space in your storage unit will be very advantageous towards now only making your way into the unit, but also to add in the more important items that you don't intend in selling anytime soon.
Keep Yourself Insured
It's now very important to make sure that your storage unit has insurance on it. A freak accident could occur such as a fire or flooding which can damage the items in a storage unit.  Given the rash of drug related crimes, there are reports of theft from items stored in storage units.  Be aware that the owner of the facility will not carry insurance on your items so you should check into carrying that type of insurance.   Make sure that you talk with an insurance agent to determine if it makes sense for you to purchase renters insurance.  The cost should be very reasonable especially considering the loss you would suffer should the worst ever occur.
You may also find these articles helpful in your search for a Self Storage Unit:
Self Storage Tips: Unclutter Your Garage
The Cost Of Self Storage Units