Residential and Commercial Storage Spaces Accessible 24/7
At our storage center at 310 Milldale Road, Jefferson City, Tennessee our storage services offered include both residential and commercial storage spaces.
It seems that there's always a reason we need to find a different location for our "things."  Sometimes its just growing pains for a business.  It's great to be growing, but if you need space, using our center could give you additional room for display, for offices, or for operations without the need to immediately look for another location.
Residential Storage
If you are moving, whether it's moving into a new home or apartment, or just in transition in you life, you often need a place for your stuff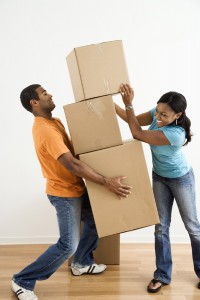 on a temporary basis.  We help customers who are going through a divorce just find a place for 90 days until they "get things figured out."  Even if you've found a new place to live, it may be that there's just not enough space.  Perhaps you don't want to clutter up that new space with the past.
Perhaps you have recently lost a loved one.  So often it's hard to make a decision what to do with your mom or your dad's household furniture or other things in the house.  You simply don't have room at your place.  We can be a great solution for this situation.
Have you outgrown the space you are in?  We often find that as families grow, they can't get the car into the garage any longer.  That's ok for a while, but there's a point where "enough is enough" and you just have to take the bull by the horns and move some of those things off site. A preferred solution is to secure a convenient location that is easily accessible 24 hours a day, 7 days a week.  We can help with that.
Our lockers are in sizes to meet most every need.
10×10 Unit – This is a perfect size to contain the contents of a 2 bedroom space. You can likely get the appliances, dining room, living room and bedroom furniture in this spot including your larger appliances.
10×15 Unit – If you have a 3 bedroom space, this should work for you. Bicycles, sporting equipment, large screen TVs along with the other items you'd expect to find in a 3 bedroom space will likely fit.
10×20 Unit – Many folks like the 10×20 size unit simply because it gives them a lot of space. Obviously, a 3 bedroom space will fit here with room to spare. This size space gives you a little more flexibility in organizing the unit. This is 200 square feet of space.
10x30 Unit – A 4 bedroom space or more will fit here if you organize the space and plan for access. Keep your appliances, bedroom furniture and other household furniture and belongings in a space this size. Some folks have considered storing a small car in this type unit. It's 30 feet deep which is pretty deep.
Commercial Storage
Often business owners need just a little more room so that they can avoid or delay moving to new space with all the attendant costs of moving.  We offer a solution that is fast to implement and can grow if the need arises.  You can get going with your storage locker right away.
Go ahead, make the call to 865-375-5523 so we can get started TODAY!
Perhaps you need expanded space to relocate your historical files.  Although many companies are "going digital" we find that there is a reluctance to let go of records you've kept a long time.  Although you've got access to your unit with 24/7 access, you likely will not need to visit it everyday.  That's what putting boxes and boxes of records off-site makes sense to many companies.
We also offer a solution for a business who has multiple locations and Jefferson City or Dandridge is a good "center spot" to access their products for delivery to specific customers.
Whether you are downsizing your location, in the middle of a move, or just want to avoid relocation all together we've got you covered.  Most of our commercial storage tenants need a larger unit like a 10×20 or a 10×30.  That's just because there's often bulk involved, or they just want to larger room so it can be organized more easily to minimize staff time when the team is accessing the unit.
Storage Units Near Me
Often one of the most important factors in choosing the storage center is you are looking for "storage units near me."  Obviously, you don't want to burn up a lot of driving time getting to your unit.
Our center is conveniently located just off of Interstate 40 at Exit 417.  When you come off of the exit just turn toward Jefferson City.  (If you are coming from the West (such as Knoxville or Sevierville), then Dandridge is toward your right off the exit.  Be sure to turn left and go under the overpass.  If you are coming from the East (such as from Morristown) the just come off at Exit 417, turn right.
Once you go about 500 yards, you'll see a traffic light.  Just go through it and over the hill.  Milldale Road is the first road on the right AFTER the traffic light.  Just turn right and we are located about 500 yards down on your left.  Easy to find and easily accessible.
Call TODAY – We look forward to serving you.  Call us today at 865-375-5523.
Jump back over to home page.