Five Tips to Make Your Move to Tennessee Smooth
If you are considering moving to East Tennessee, consider these 5 tips to make your move smooth and easy.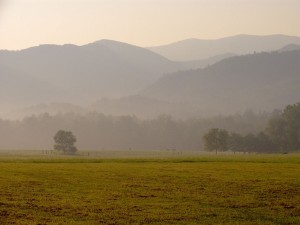 1.  Research a number of different areas. While most folks who live in East Tennessee refer to the area generically, even the eastern part of Tennessee has similarities and differences.   If you are looking for a larger city environment then you need to consider Knoxville and Kingsport.
Knoxville is one of the big 4 cities, and is the home of the University of Tennessee.  In Knoxville you'll have access to University arts (like Clarence Brown Theater) and sports which are much less accessible from Kingsport.  Knoxville will also give you pretty easy airline service to much of the United States.  Delta, United and US Air all fly out of Knoxville to one of their hub cities.  Additionally Allegiant Air has some pretty sweet flights to Orlando if you're one of those who likes the beach for a quick get-away.
2.  Consider smaller cities like Dandridge or Jefferson City. One of the major reasons people relocate to Tennessee is the desire for a high quality of life.  Both Dandridge and Jefferson City might fit the bill for you.  Both are cities with easy access to the interstate and access to Knoxville in just 45 minutes.  Many homes in Dandridge are located on Douglas Lake.  Both of these cities will allow you more of a rural lifestyle from days gone by but not give you a feeling of isolation.  Did I mention that the Great Smoky Mountain National Park is just 45 minutes away?
3.  Plan on where to store your stuff during the transition. Many times you may be ready to move but have not yet found the ideal place to purchase.  This may mean that you need to store your furniture and other unnecessary belongings in a private storage unit.  Certainly if you are considering Dandridge, Jefferson City or Morristown, you may want to check our 417 Self Storage located at Exit 417 on I-40.  Don't get stuck into making a quick decision by leasing or buying a place that may not be right for you.  Many folks park their belongings to allow time to make a non-rushed decision.
4.  Set up your life before the move. Once the decision is made to move you should consider setting up your life in your new location.  For example, be sure you have a bank account with a bank that has a physical location in the city you've selected.  It would be good if the bank also has a location where you currently live, but that is not entirely necessary.  Be sure that the bank has a good, easy to use online check pay and access system.  Test if out, if it is clunky (there's no excuse for that) move on to another bank.  Don't fret that you do not yet have an address in the new location.  You can solve this by doing one of two things.  Either get an address at the Post Office (P.O. Box) or secure a box at a mail drop service such as (you know, the guys with the brown truck).  What you achieve by doing this is position yourself where your financial life is settled.  The other alternative is to set up a mail redirection service for the short term so you can access your mail digitally.  A service like virtual post mail will give you the immediate opportunity to have all your mail redirected so that you can then access it online.  This service will also deposit checks for you if you have that need.  The point is to set up a way so that you do not worry about receiving your mail.  Obviously, if you are receiving auto-deposit checks from the government or elsewhere, you'll want to get all of that changed and redirected to your new bank.
5.  Have someone else move you. There are plenty of places to try to save money on a move.  Do you remember the Beverly Hillbillies when they moved to California?  Everything they owned was tied to the bed of the truck risking Jethro's driving on the way.  You've seen trucks just like this on the interstate.  Don't do this!  Plan now for someone else to move you and your belongings.  You move the small stuff, collectibles, computer equipment and the like.  Leave the moving up to the pros.  They are equipped for it.
If moving to Knoxville, you might want to check out this video.
Remember that Tennessee still does not impose an income tax, which makes moving to Tennessee attractive.  Hopefully, these tips will help make your move smooth.
If you need a place to store your stuff be sure to check out 417 Self Storage, especially if you are considering moving to Dandridge, Jefferson City, or Morristown.
You may also find these articles helpful.
How can a Storage Unit Help if Moving from another state?
Quick Self Storage Tips Video.