Your garage is overcrowded, so storage units may be right for you if you live in Dandridge, Tennessee.
There are a number of reasons folks need to find a self storage unit.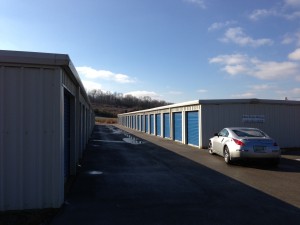 Perhaps you've just moved to a smaller house.  You can often underestimate your storage space needs.  When you looked at the new house it was vacant.  Once you got moved in maybe you found you just simply didn't have the room you expect.
First reason, you are out of room in a new house.  Sometimes you may be going through what I like to refer to as a temporary "life circumstance."
These temporary life circumstances could be:
Divorce
Job loss
Deceased Parent
Job Transfer to a new location
All of these circumstances may be temporary and require you to look for storage units in Dandridge.  The storage units located at 310 Milldale Road, Jefferson City are just past the interstate (417 Exit).
Keep this in mind as you are looking for your storage space:
1.  Be sure you get a unit that is large enough.  If you just have a few things, then a 10×10 storage unit will likely be sufficient.  If you are moving things out of an apartment or just getting the garage cleaned out, this size unit will likely work.  If you are moving out of a house and want to store furniture in your storage unit you will likely need a 10×20 or 10×30 size unit.  You don't want to move this stuff twice.
2.  Plan on how you are going to arrange your unit when you are loading the truck.  Put the biggest and/or heaviest items on the back of the truck or trailer.  In this way those items will come off the truck or trailer first and go into the rear of the unit.  This is where you want to heaviest items.
3.  Keep an aisle in your unit so you can get around.  This is especially important if you have a 10×30 self storage unit.  Putting the aisle in the center often works best.  You will want to be able to access all your stuff fairly easily.
4.  Finally, try to find a self storage facility that is easily accessible and open 24 hours for access.  This way you aren't tied to someone else's schedule.
I hope this brief article helps you when you are selecting a unit for your self storage needs.  Our units are located in Jefferson City easily accessible for the City of Dandridge residents.
If you want to find out more about self storage units near Dandridge, Tennessee click here.